Wee Hoose Festive Card - Dark Navy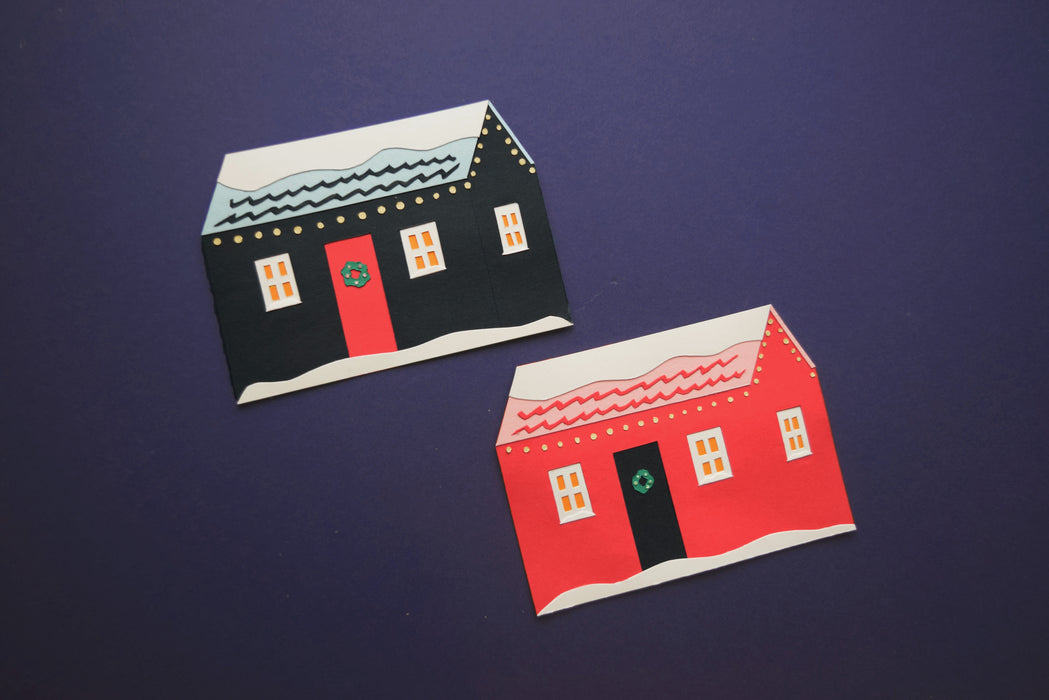 Local designer Kirsty has created these new for 2023 card designs modelled on her famous 3D wee hoose creations.   Devised from a physical layered paper design which Kirsty has had digitally copied to allow for multiple production, no illustration allowed! 
A shaped card based on standard A6 sizing.
Printed onto 250gsm recycled paper and comes with an envelope.