Cera Quilted Cushion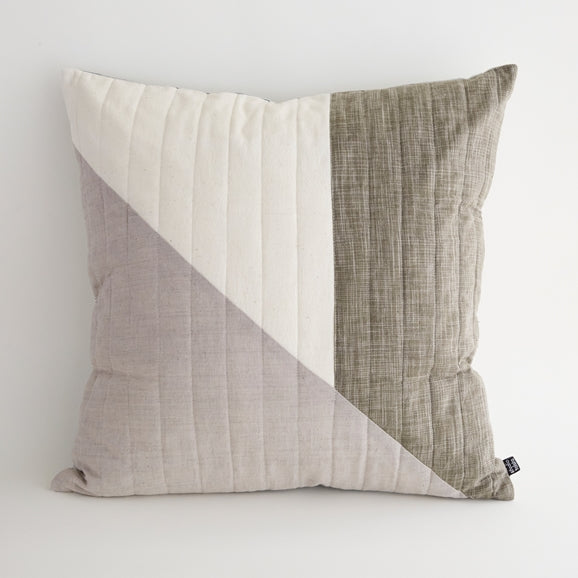 Valuing the honesty and integrity of age old handmade techniques and processes Studio Tolsta combines the design knowledge of its founder, Scottish designer Catriona MacIver, with the artisanal skills of her team of makers at Catriona's workshop in South India where she now lives.

Made from handwoven cotton coloured with plant based dyes, the twin quilted Cera cushions are striking and wonderfully textured. Balancing rich and soothing colour palettes with geometric shapes and bold colour blocking these tactile cushions make a great addition to any sofa or chair. The lack of heavy industrial processing results in a wonderfully textured fabric that is soft and absorbent. Pieced, quilted and finished at the Studio Tolsta workshop in South India.

Hidden zipper and duck feather insert.

50 cm x 50 cm.