Column Candle Holders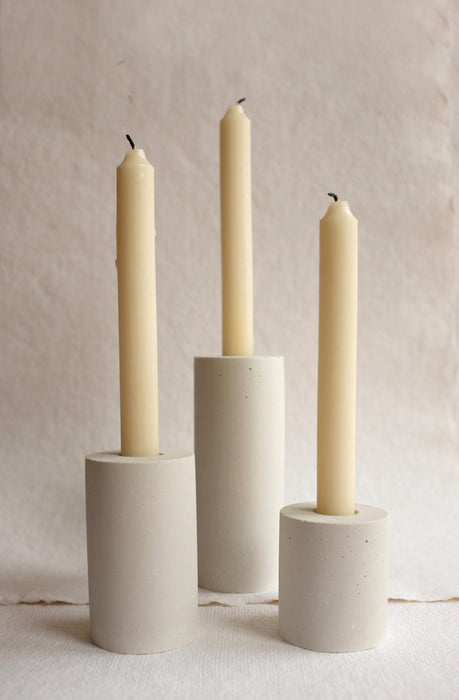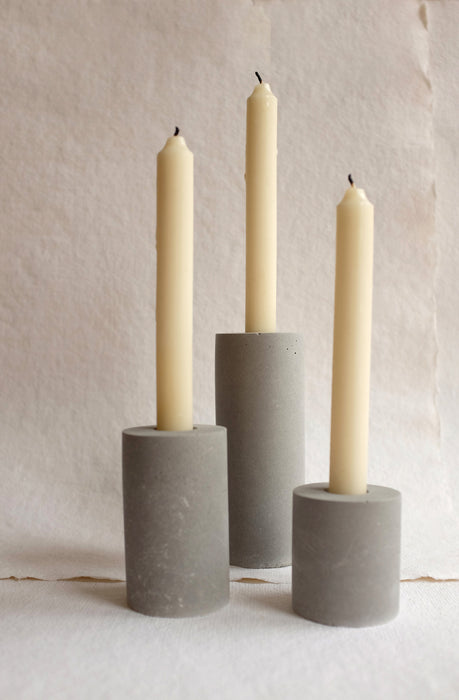 Column Candle Holders hand cast by Sarah of Squid Ink Co at her studio in Glasgow these come in a pleasing set of 3 differently sized holders. Perfect for tableware and general household decor. Choose from four colourways - white, pink, yellow or grey.
The nature of handmade concrete goods using traditional casting methods means that they will naturally contain small imperfections such as small air bubbles or surface marks which serves to reinforce the individuality and beauty of the product.

Heights: 7cm, 10cm & 15cm

Base Diameter 5.5cm
Internal Diameter for candle: 2.2cm