Glass Cafe Press - Amber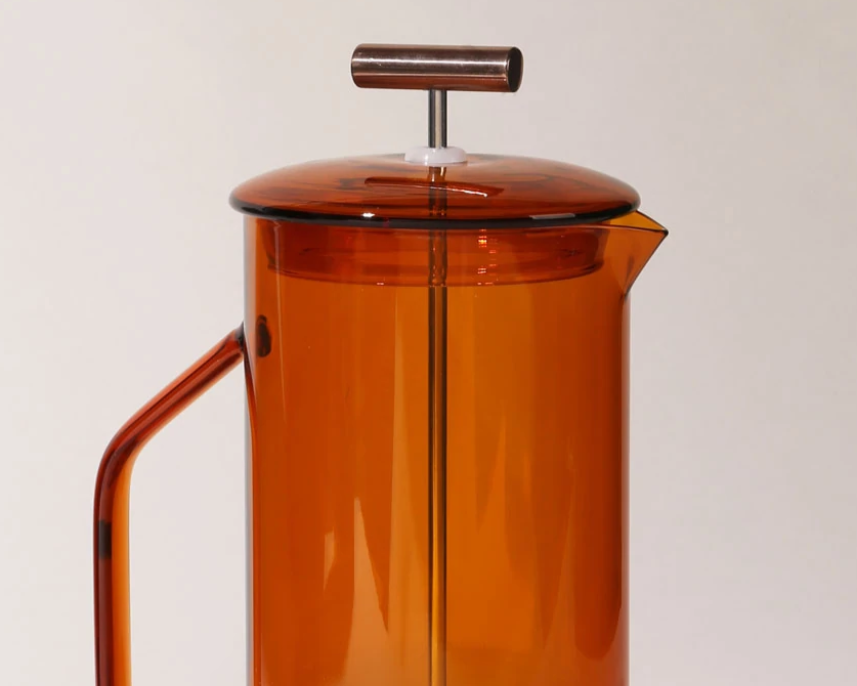 Design conscious brand Yield have created an extremely pleasing french style cafe press to brew the perfect full-bodied coffee. 
Made using premium borosilicate glass that is most commonly associated with laboratory glassware and high end kitchenwares. Borosilicate glass is much more resistant to thermal shock than standard glass. It provides a delicate appearance and superior durability.  Eycatching addition to your kitchen and coffee set up. 

Materials
Fine Mesh Steel Filter
Glass Pitcher & Lid
Copper Pull
Dimensions
3.5" D x 5.5" W x 7.5" H
Packaged in cardboard box.