Egg 'n' Toast Board - Oak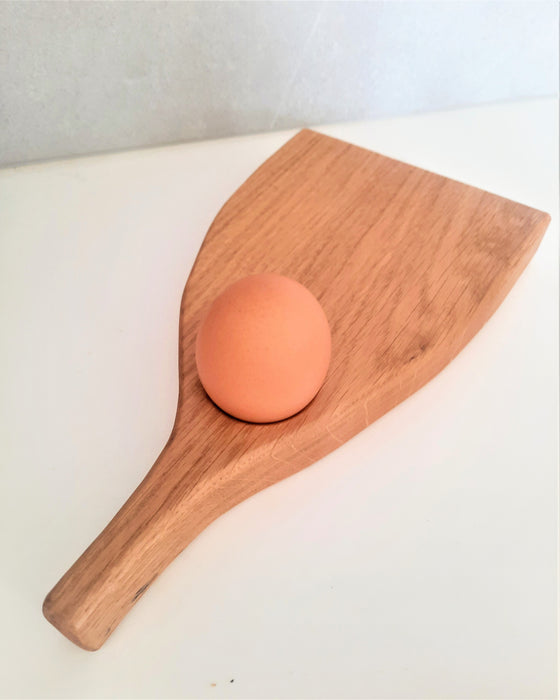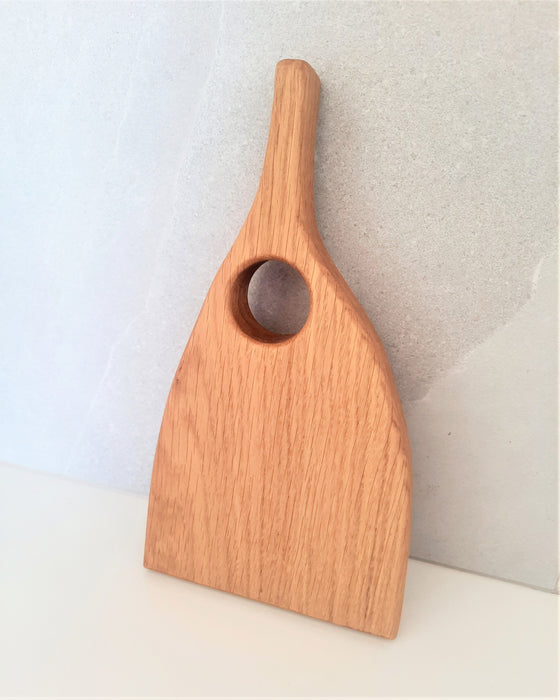 A perfect little addition to your brunch table, this handmade egg 'n' toast board has a place to nestle your egg and hold your toast.  Stylish and functional. 
Created by Scottish designer Ryan at his farm workshop in the south of France using sustainbly sourced local oak.

Each board is unique and may alter slightly in size and shape but resembles the version shown.
Approx 24 cm high by 12 cm wide (at widest point).   Depth 2cm.