Plus Tea Towel - Snow + Slate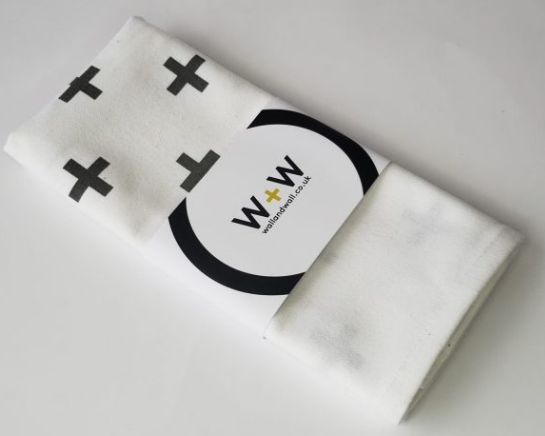 Another striking product from British design duo Peter + Cathy Wall who have created a  homewares range made in the UK.  Inspired by bold graphics, they produce functional items which also look great and use quality materials that have been selected for their tactility and durability.
This 100% Organic cotton tea towel will liven up your kitchen style. Soft fabric and tight weave make it perfect for drying up and handling warm pots and pans. This is a certified Fairtrade and GOTS Organic cotton tea towel which proudly displays its woven Fairtrade and GOTS logo labels, guaranteeing this product has been made with the utmost care for the environment and the individuals involved.
Screen printed in England.
Dimensions: 47cm (w) x 77cm (h)
Webbed Hanging Loop.