Ripple Semi Circle Necklace - Orange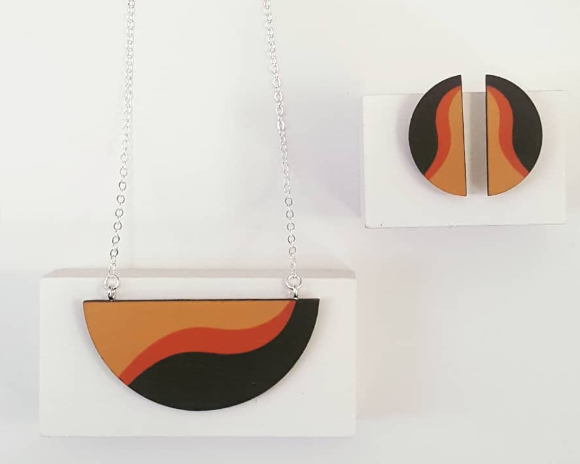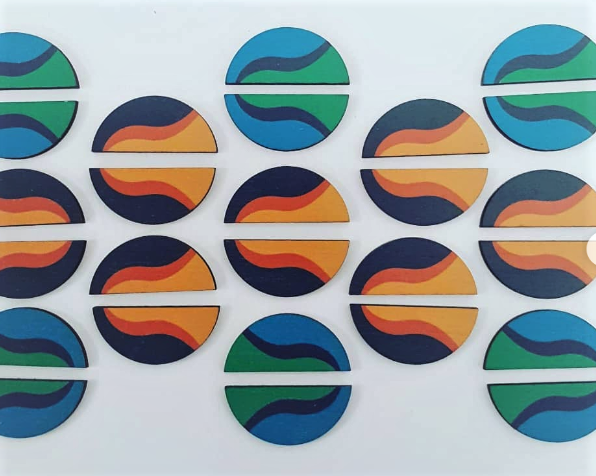 An exclusive collaboration for The Modern Croft from Scottish designer Ishbel Watson who uses lasers to cut the sharp geometric outlines which are a feature of her work.  This design features a bold graphic pattern with our bespoke colourway in a deep yellowish tan with contrast orange and black. 
The necklace measures 30 x 58mm.  It is made from responsibly sourced birch plywood and hangs on an 18-inch silver plated chain. Matching earrings sold separately.   See individual listing for details.   Also available in the Blue/Green colourway shown.