Eye Pillow - Yellow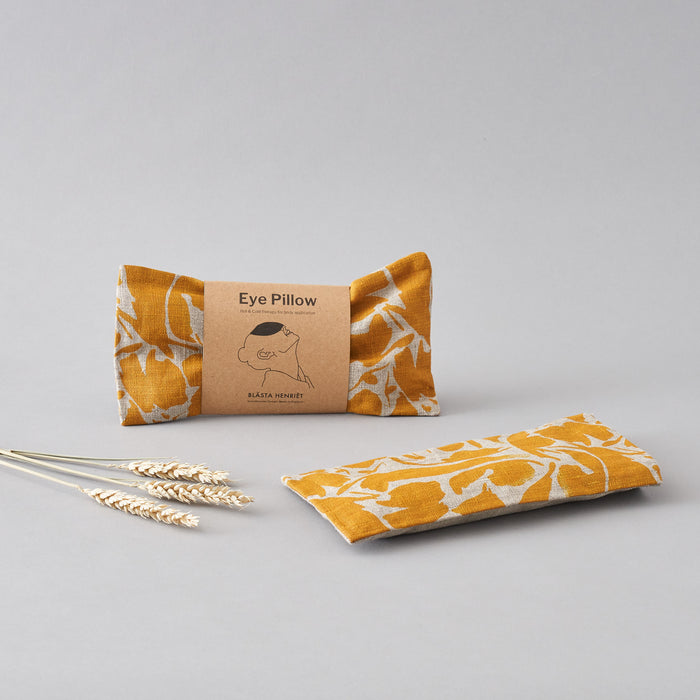 Made in the UK, this product is inspired by the "vetekudde" or Swedish wheat bag which is a standard household item across Scandinavia.  It is valued for its multifunctional qualities and ability to provide comfort and natural pain relief.  Based on traditional design, UK based Swedish designer Lo Blästa has created this Eye Pillow using 100% Oeko-Tex certified linen printed with her in-house "creatures" design and containing Cotswold wheat. 
Use as a yoga eye pillow or as natural pain relief to soothe aches and pains across the eyes and forehead.  Can be chilled to apply to puffy and tired eyes but can be used hot or cold.  
The outer cover can be removed for washing.   The product is unscented but can be used in conjunction with your own choice of pure essential oils such as the lavender mist separately listed.
Oven and microwave safe. CE compliant.
Size: 23x12cm // Weight: 200g
 Available in Navy or Yellow (separately listed).  Comes with packaging made from recycled waste.  Care instructions included.