Hot Chocolate - Madagascan 70%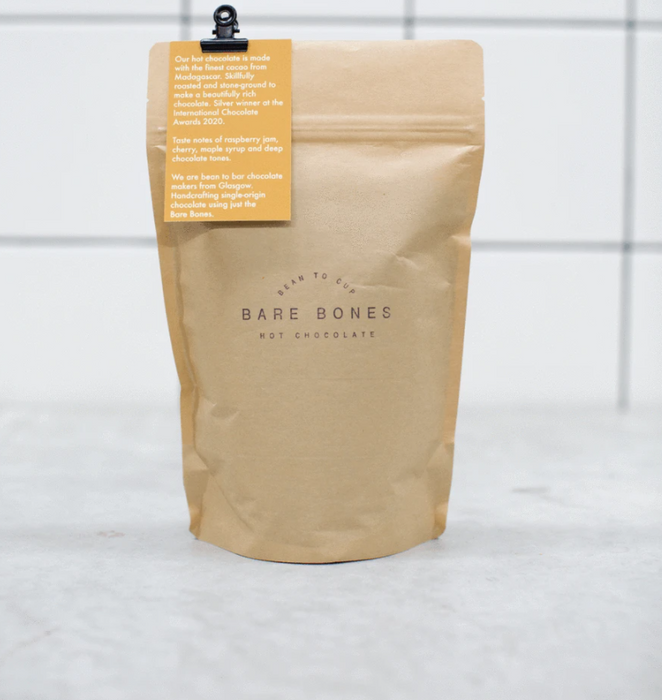 Award winning Hot Chocolate from Bare Bones, Glasgow handcrafted in micro-batches using single-origin Madagascan cacao.   A beautifully balanced hot chocolate, rich in deep chocolate tones and bursting with taste notes of red berries and maple syrup – working very well with cows milk and alternatives. It displays the natural complexity of the cacao without additives, flavourings or excess sugars.
Ingredients: Cocoa beans*, raw unrefined cane sugar*, cocoa butter*.  *Organic. 
Vegan Friendly
May contain traces of milk, nuts and gluten.
No additives. No emulsifiers. Just the Bare Bones. 
Compostable, plastic-free pouch. 

250g bag