Kasa Kasa Pot Mat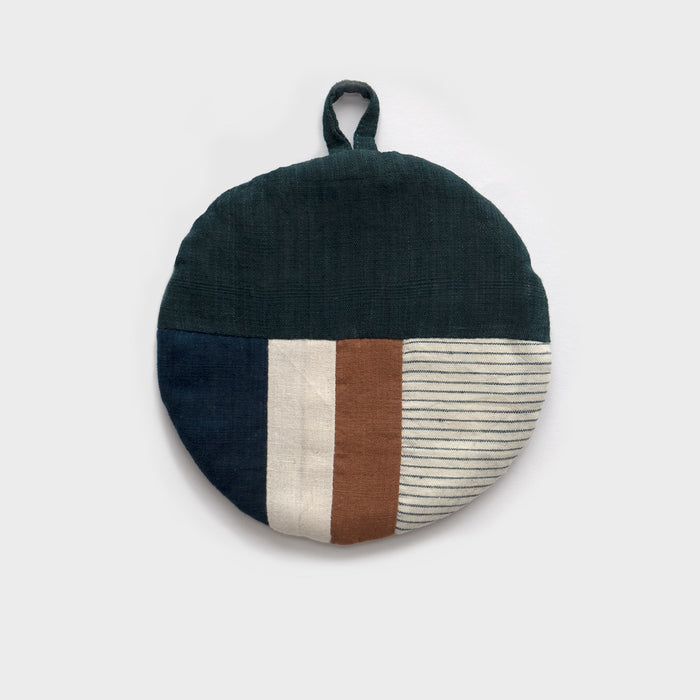 Valuing the honesty and integrity of age old handmade techniques and processes Studio Tolsta combines the design knowledge of its founder, Scottish designer Catriona MacIver, with the artisanal skills of her team of makers at Catriona's workshop in South India where she now lives.

The Ellu Pot Mat makes a great addition to any kitchen or dining area for keeping a surface safe from warm pots. These are practical as well as stylish. The satisfying patchwork compositions are created using the offcuts leftover from other productions helping to reduce waste at the studio workshop. This mat is made from handwoven, naturally dyed cotton.

Filled with cotton batting.

18 cm x 18 cm.