Smokey Cabin - A4 Print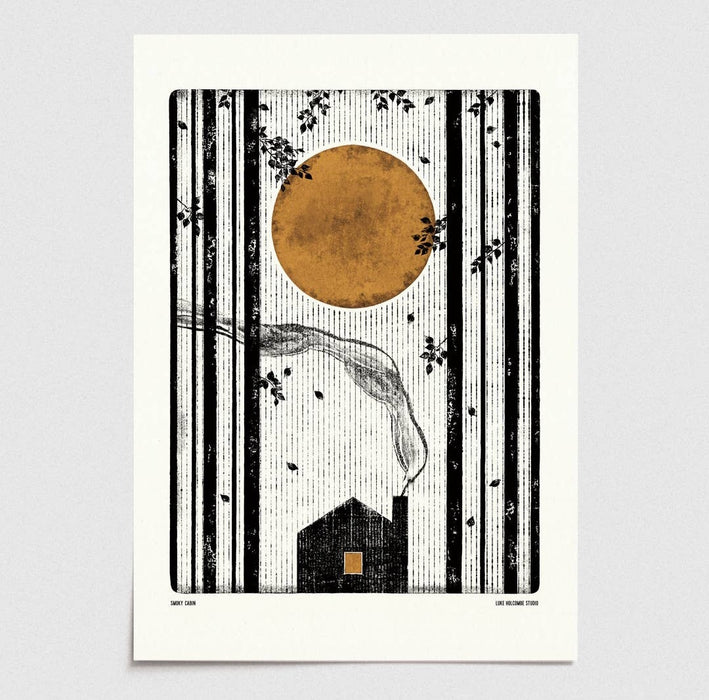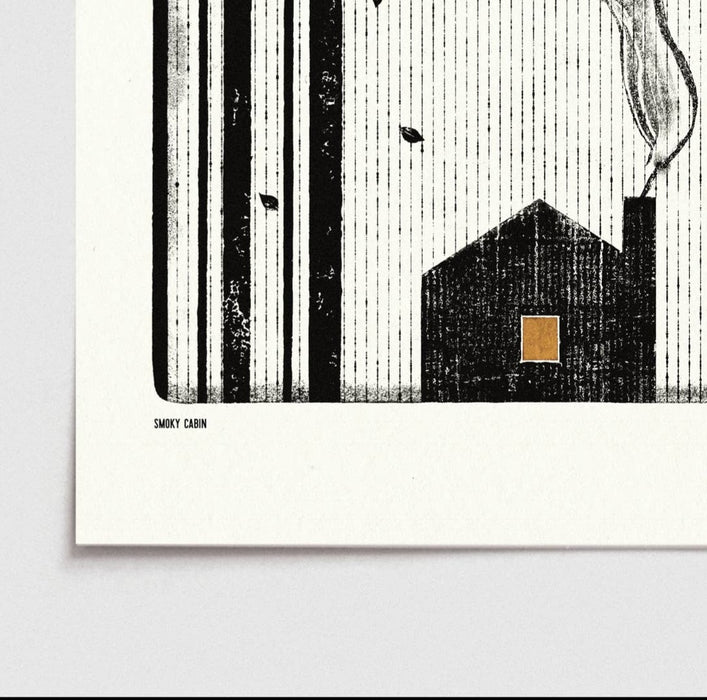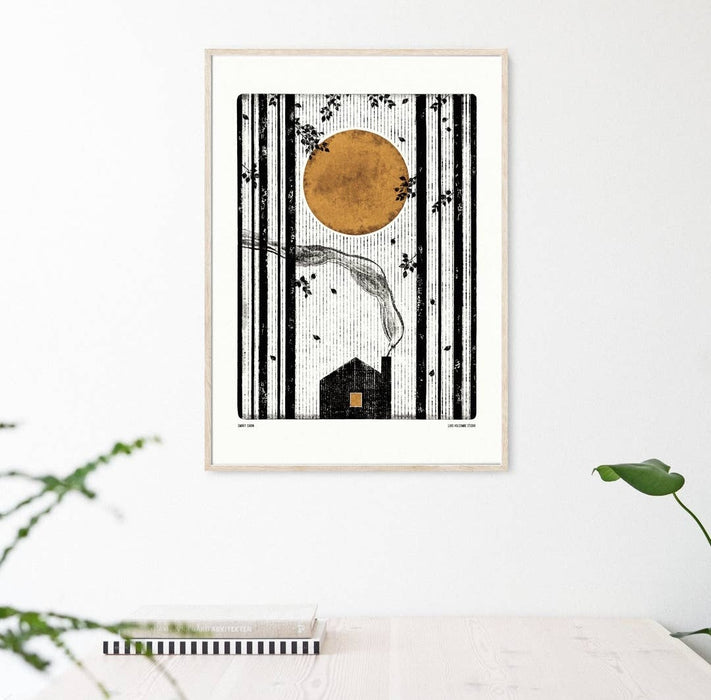 A beautifully evocative print created by Luke at his studio in Bath, a printmaker who creates paper goods exploring relationships to nature, memory and time.   With a background as an architect he was drawn to the technical challenge of the printmaking process and the possibilities to make a unique set of marks like no other medium. Working across a range of techniques his prints and cards capture unseen forces, suspended moments, hidden connections and wonder. 
This print is created using a blend of original monoprints combined with digital illustration. Printed on heavyweight 324gsm G.F Smith Mohawk Superfine White Eggshell. Paper is acid free and archival quality with a lightly textured appearance. Print is supplied unframed and shipped flat. Designed to fit standard A4 frame. Each print will be packaged in a clear biodegradable bag with board back, complimentary notecard, short artist bio and description.
Made in United Kingdom