Velvet Linen Throw - Golden Lichen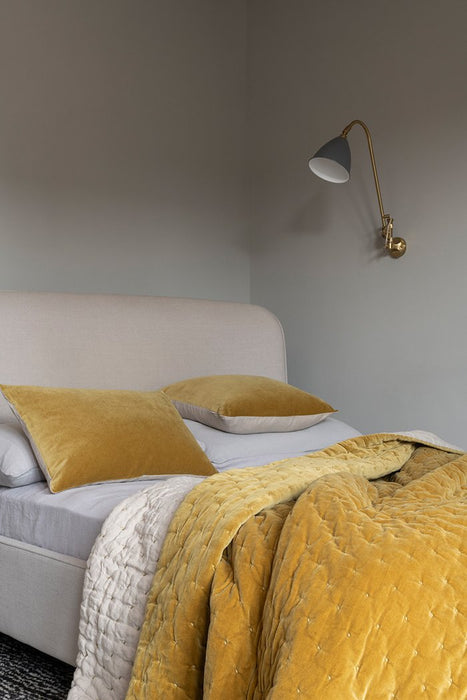 These beautiful soft velvet linen quilts let the quality of the materials speak and for themselves. Hand stitched quilting on a soft cotton velvet front is contrasted with an un-dyed 100% natural linen reverse. Filled with 100% cotton, giving the quilt a lovely weight and drape. Suitable for a double bed or sofa.
The velvet fabric takes colour so well, creating deep saturated hues that coordinate beautifully with our patterned & plain cushions. Adds a touch of luxury to any room.
Designs are made with natural materials and are handcrafted one at a time. There may be natural variations in undyed base fabrics that are not considered product flaws, there may be slight colour variations from dye batch to dye batch. These qualities make your design truly one-of-a-kind.
140 x 220cm.
100% Cotton Velvet front and 100% Natural Linen back.
Designed by Glasgow based textile designer Niki and handcrafted in India.