Wooden Box Art - Mountains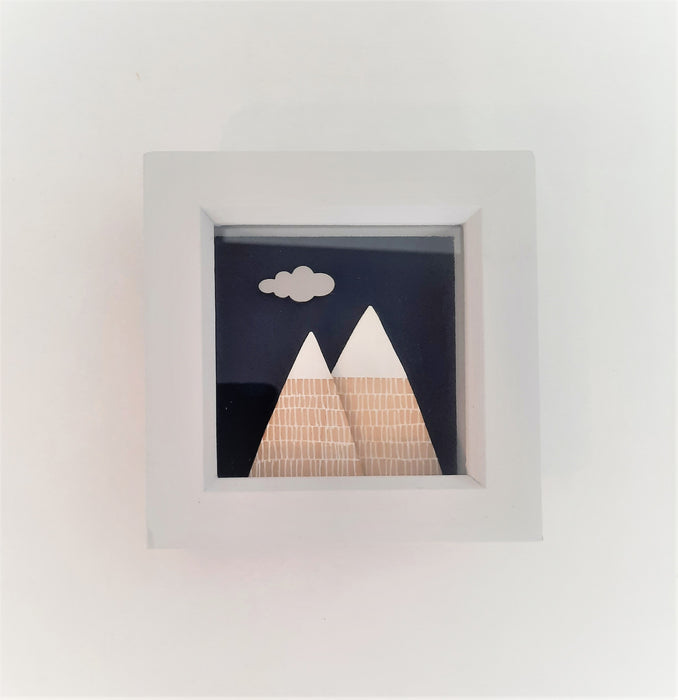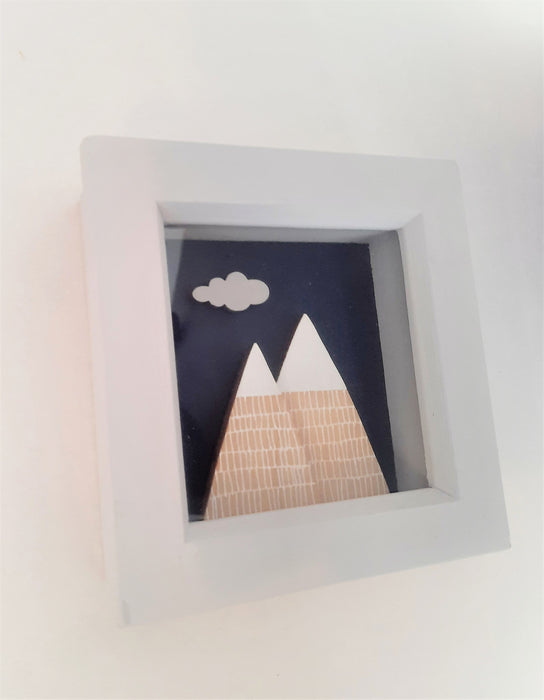 Extremely charming snow topped mountain scenes evoking a memory of Scotland made exclusively for us in collaboration with Cal at her home studio near Glasgow.   

These miniature dioramas feature mountains in your chosen wood toned finish.
Each piece is created from individual laser cut birch wood shapes which are carefully painted and placed in a handmade wooden box frame painted in a pale grey with an inset dark blue background.  Each measures approx 8 cm x 8 cm and can be hung if desired.  Framed with glass.