Concrete Pot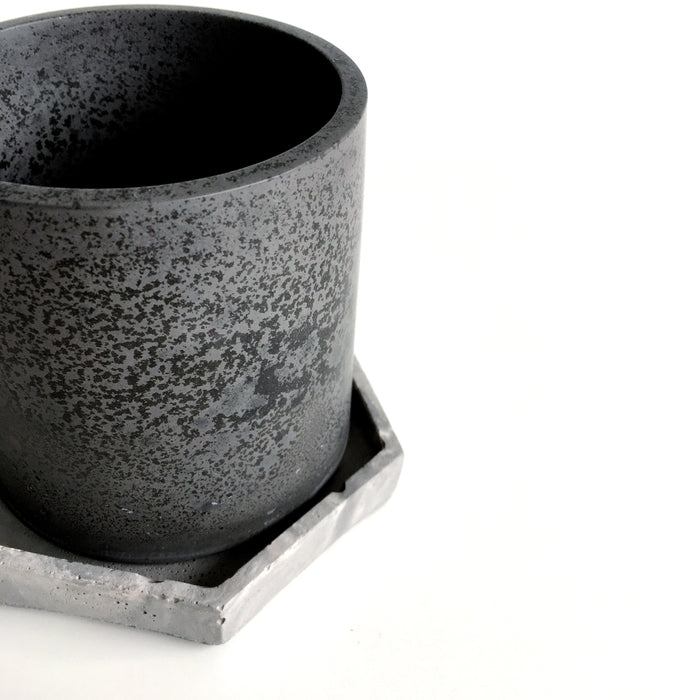 Versatile hand cast concrete pot created by Zoe in her home studio in Glasgow. With the smoothest of finishes these are pleasing to the touch. Use as a desk tidy, brush holder, planter or mini vase. Same size as a standard mug at 8 cm x 9 cm.

As with all handmade pieces the texture and pigment will vary and air bubbles are a natural characteristic of handcast concrete adding to the unique look of each piece.

Choose from Charcoal, Stone or Marbled finishes.