At the Loch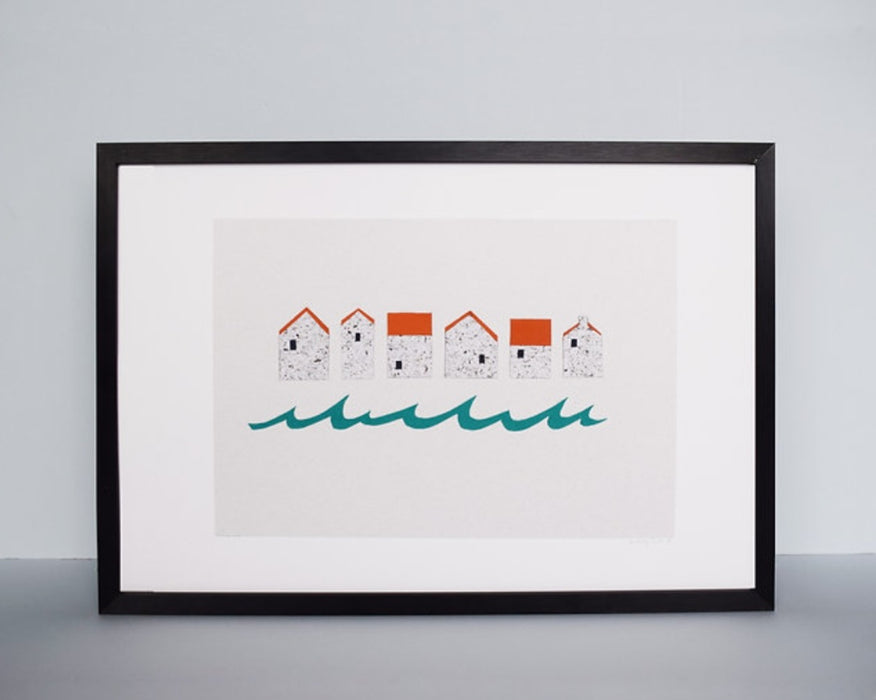 We have collaborated with local paper artist Kirsty to bring you 3 original handmade art pieces crafted by hand using paper. Unique to our store and exclusive to The Modern Croft you wont find these in any other store.
These all depict interpretations of coastal scenes found here in the west highlands.
Original hand cut paper shapes using GF Smith and No Pla paper mounted on A5 with an A6 backing.  Set in a blackaluminium frame for hanging. All 3 art works use a consistent palette of papers so they can work together in a grouping.  
Other pieces are listed separately: Looking West and Three Houses at Dusk.