Chunky Handled Clay Mug - Black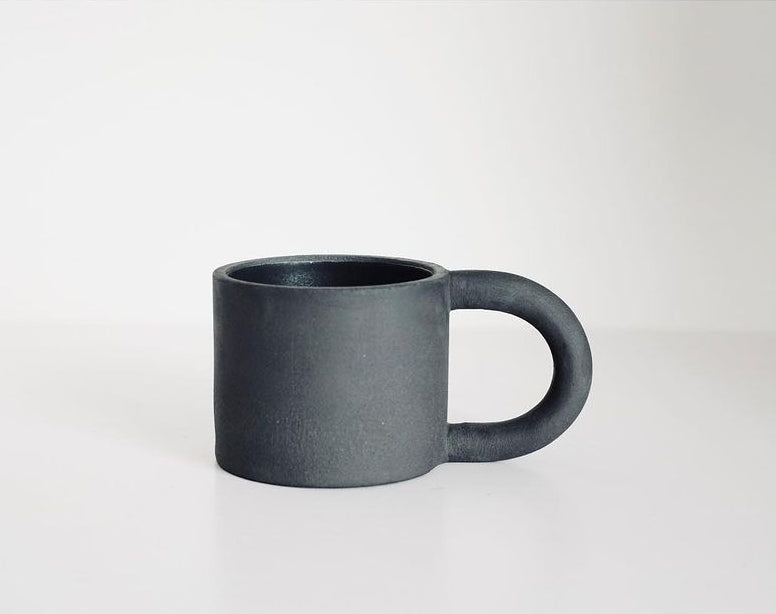 Made by Luke, on the wheel, at his ceramics studio on the Isle of Skye. 
Luke is inspired by brutalist architecture and concrete forms and keeps his pieces to a monochromatic palette ensuring simplicity and timelessness but also delivering versatility in the cohesiveness of these pieces in any given lifestyle scheme. 
Very striking handled cups made from black clay, finished with a smart smooth matt exterior finish and self coloured glaze inside.  Statement "D" shaped handle.  Really lovely to hold and beautiful to look at too.   
Made from stoneware clay and thrown on the wheel. All sizes are approximate and may vary slightly due to the handmade nature of the design. Dishwasher safe but recommendation is to handwash.
Limited numbers available until our next batch is thrown.  Slow making at its best.
Size - 8cm wide x 6.5 cm high.  Handle 4.5 cm wide adds to overall width.