Set of 4 Everyday Napkins - Clay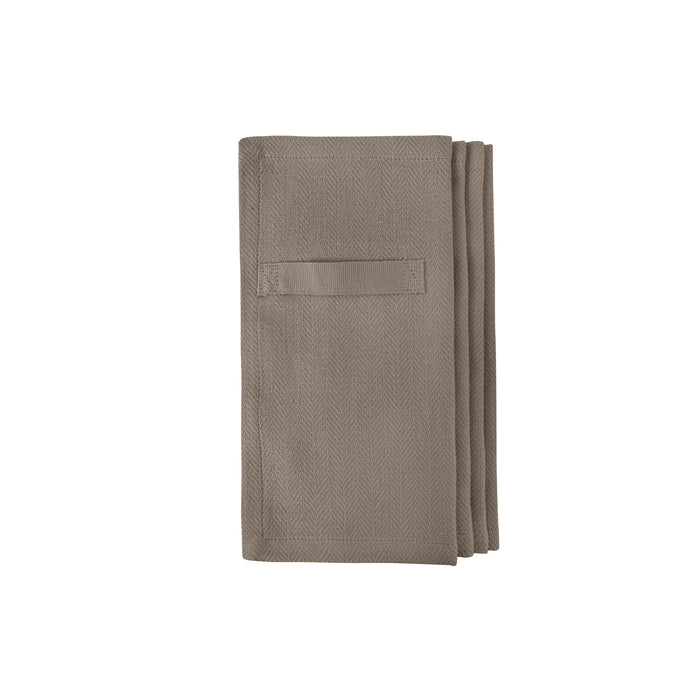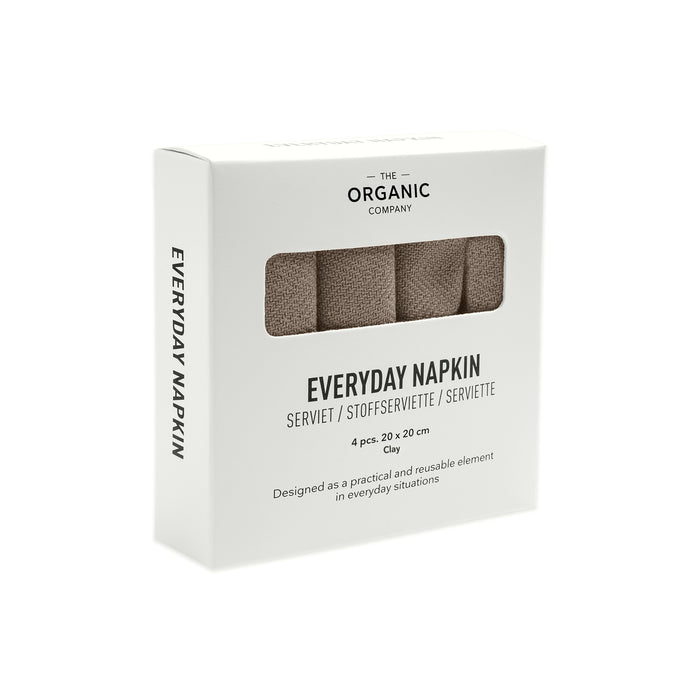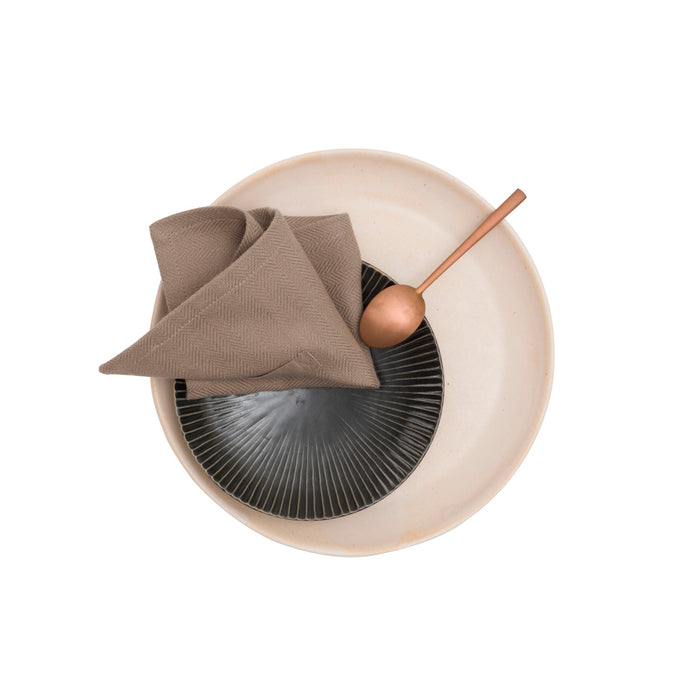 These napkins form part of The Organic Company homewares range.    An ethical Danish brand set up by entrepreneur Joy Vasilyev, it now uses 100% GOTS - Global Organic Textile Standard - certified cotton throughout its product base. This ensures the use of cotton produced according to carefully defined ecological and social criteria across the whole textile supply chain allowing consumers to make considered purchasing choices.
The everyday napkin  is designed to replace the millions of trees used annually for single use items we use for dining such as kitchen rolls and paper napkins. These napkins can be used again and again in your daily life. 
The set comprises  4 herringbone woven napkins and is presented in a recycled cardboard box.  Each napkin is finished with a cotton loop for holding cutlery or other styling.

Napkins made from 100% GOTS certified organic cotton.
20cm x 20cm.