Concrete Incense Dish - White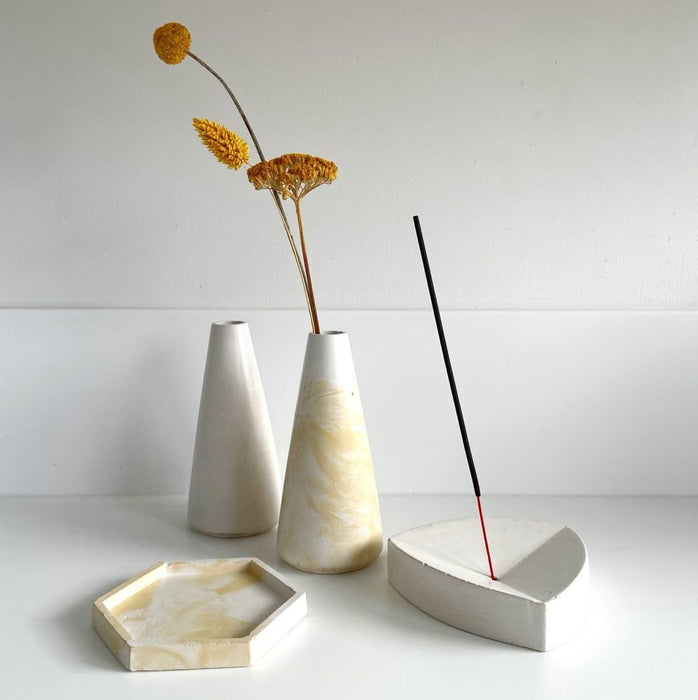 An amazingly versatile dish! 
Softly curved triangle shaped sides with a dipped internal surface which slopes to a very small hole. 
Ideal for super trendy incense sticks and cones, circular soap bars or just trinkets. Each one is hand cast by Zoe at her home studio in Glasgow and pigmented individually so variations do occur. They are then sanded, varnished and finished with anti-scratch feet to protect your surfaces. 
Waxed and polished to a luxurious sheen.  

Due to the nature of the material, air bubbles do occur - these are a natural part of concrete making and add to the handmade nature of your product.

Measure roughly 12 cm across but size may vary slightly due to the handmade nature of the product.
Pictured with our Yellow trinket dish listed separately.  The other items shown are available in store only.