Thundu Indigo Quilt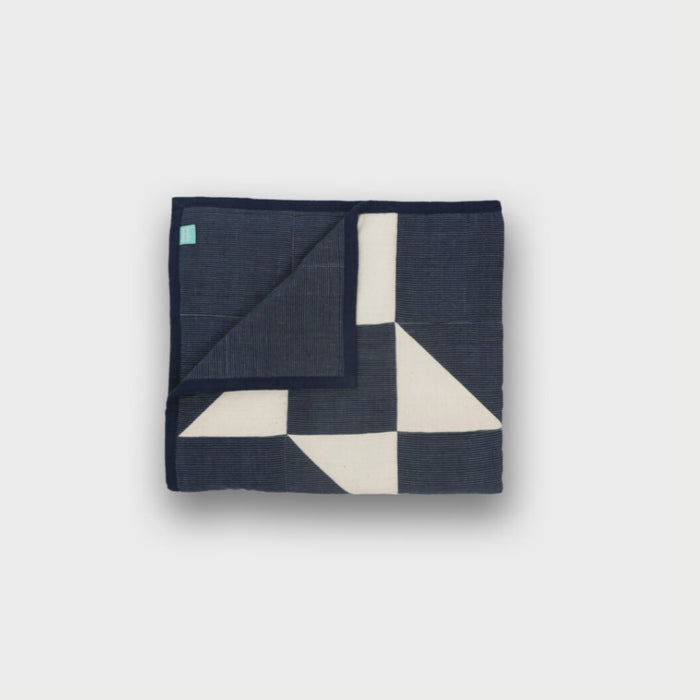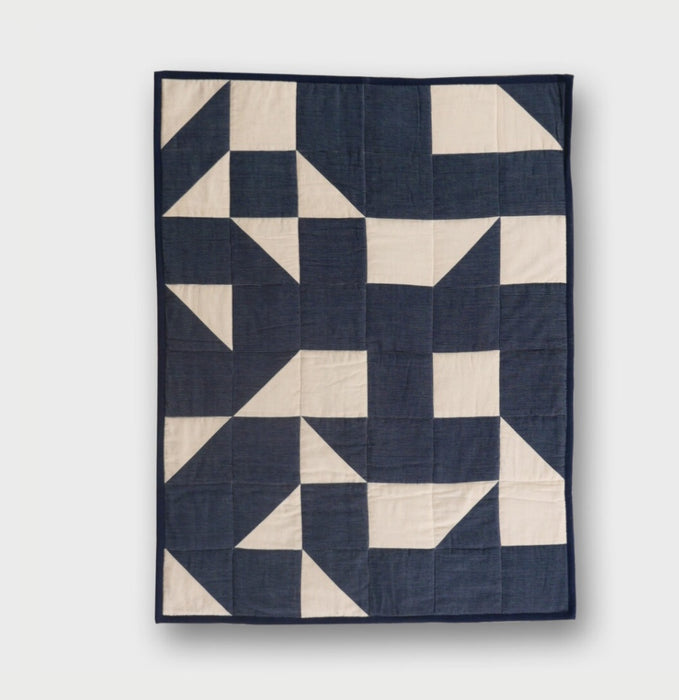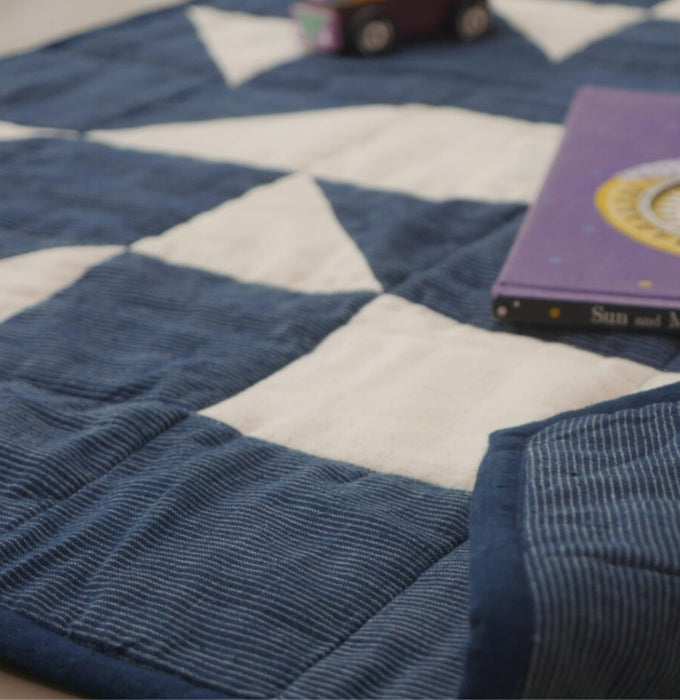 Scottish Designer Catriona has relocated from her native home on the West of Scotland to India where she has developed a successful ethical textiles business working alongside local artisans and combining traditional weaving knowledge and materials from Scotland.  Catriona insists on the use of sustainably sourced materials and production processes which form the cornerstone of her brand. 
The Thundu quilt has a non repeating grid pattern that plays with addition and subtraction, the graphic shapes bring a modern touch to your living space. Can be hung on wall, use as baby mat/blanket or decorative item on a small bed or garden lounging.
Made from handwoven yarn dyed natural indigo and raw cotton. Ivory cotton with bold  blue and yellow ink colours.   
76 x 100cm (size can vary slightly as these are handmade).
Cotton batting amd 100% naturally dyed handwoven cotton outer layer.
Care instruction included.