Stoneware Pinch Pot - Neutral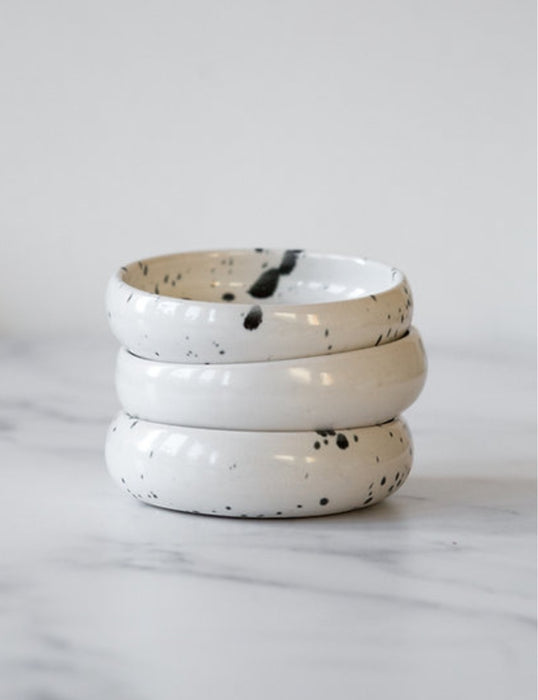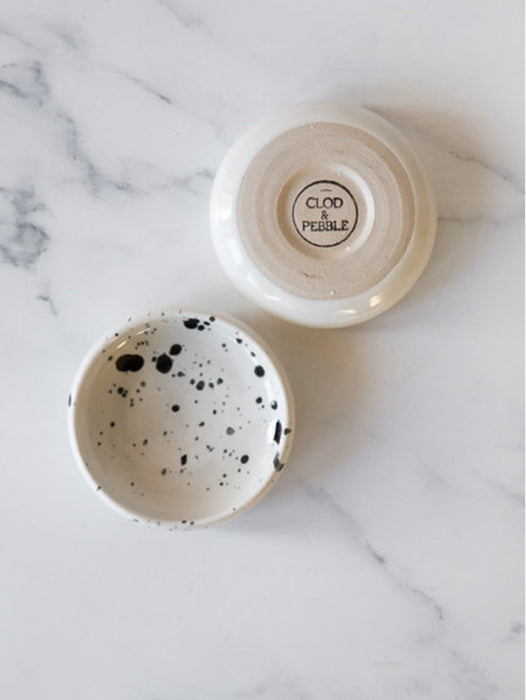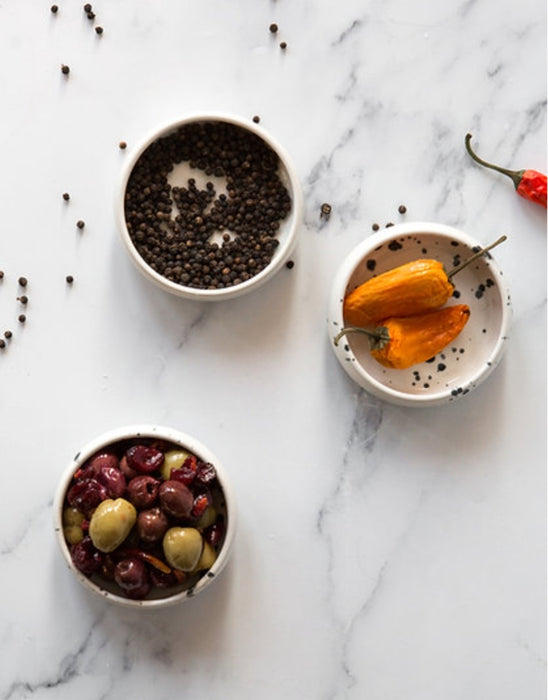 Hand thrown small dish finished with a beautifully simple neutral glaze to suit all interior looks.  Made by Chris at his studio in Ayrshire.

Versatile pot for use in the kitchen, bathroom or the dining table.  It has a beautiful finished top edge which closes in slightly towards the centre.  Available in an alternative speckled glaze under separate listing.
W 11 x D 11 x H 3 cm approx.
These pieces are made by hand and the shape, size and glaze finish will vary slightly from piece to piece.  This should be celebrated as a feature of the organic making process!
All pots are dishwasher and food safe although washing by hand is best to maintain the finish and glaze of the original product.