Twisted Beeswax Candle - Wild Daffodil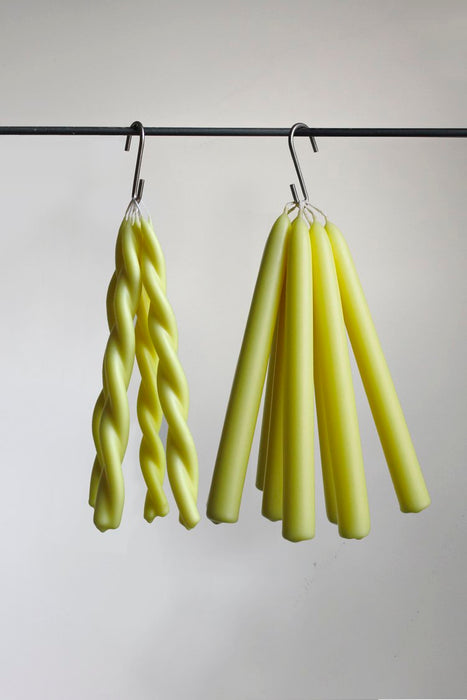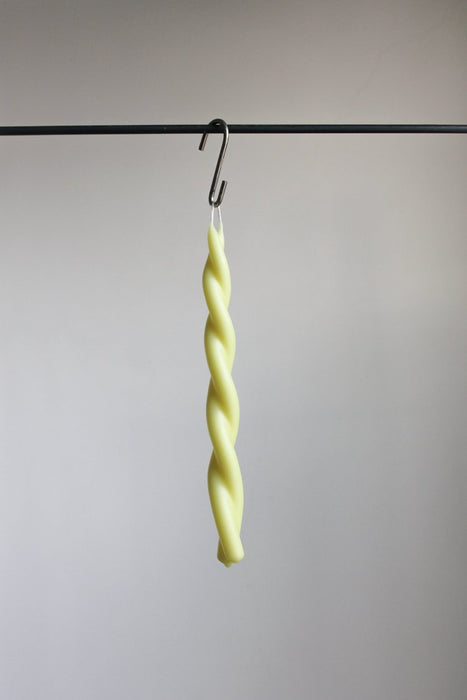 Crafted by a community of artisans in East London led by designers Lola and Yesenia these 100% pure beeswax candles are a stunning highlight to any decor scheme.   We have chosen the cornflower blue and wild daffodil colourways for our Spring/Summer launch.    A stunning shade of yellow to reflect our native spring flower.  Also available as a dining pair.   See separate product entry.
100% pure white beeswax, wax dye, cotton wick
Approx ø21mm x H220mm / 1.5 - 2.5 hours burn time.
CANDLE CARE
Do not burn in direct sunlight or near any source of heat

Never leave a burning candle unattended

Burn out of reach of children and pets

Trim the wick between burns to 10mm

Remove any debris that may collect in the wax pool around the wick once it is safe to do so

Do not allow the candle to burn all the way down, and extinguish before it burns into the holder