Room/Linen Spray - Amber + Musk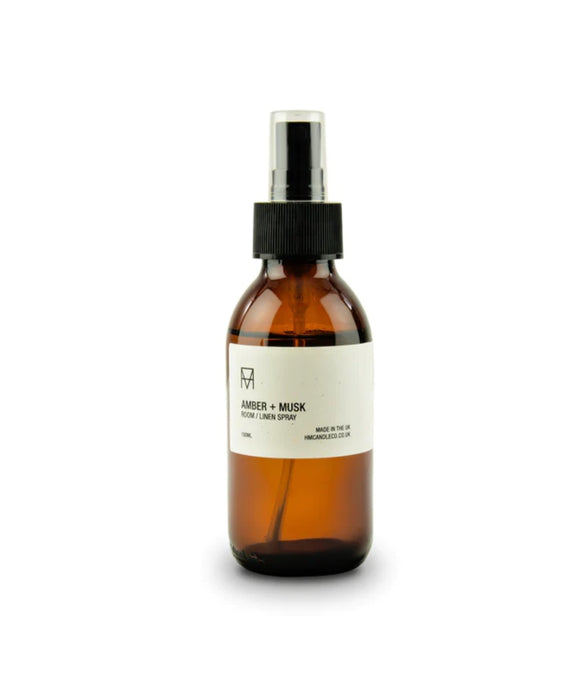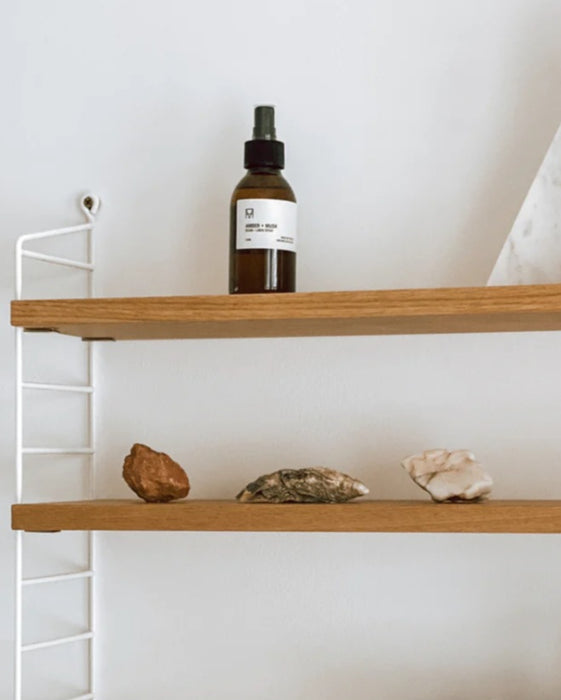 IHandpoured scents prepared by Charley Frears in small batches in her home studio.  These are high quality products that are easy on the environment and create a luxury fragrance you can feel good about.
This is a grounded, easy going scent which is earthy and smooth with notes of amver, lavender, jasmine and sandalwood.
Each bottle contains a 150ml blend of fine fragrance oils and water handblended and poured into apothecary styled glass bottles. Use on bedsheets, pillows, couches - anywhere in the home that needs a boost. Please note these may not be safe for leather products and should be tested on an inconspicuous part of any textile first.
All HM Candle Co.  products are vegan, cruelty-free, phthalate & paraben free.