Diffuser - Amber + Musk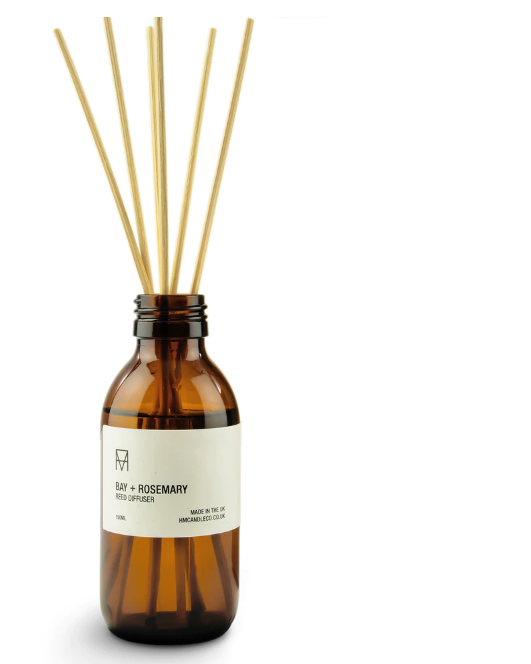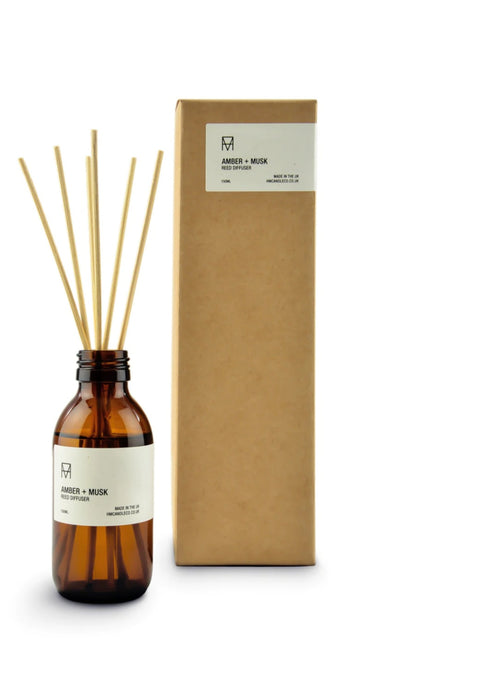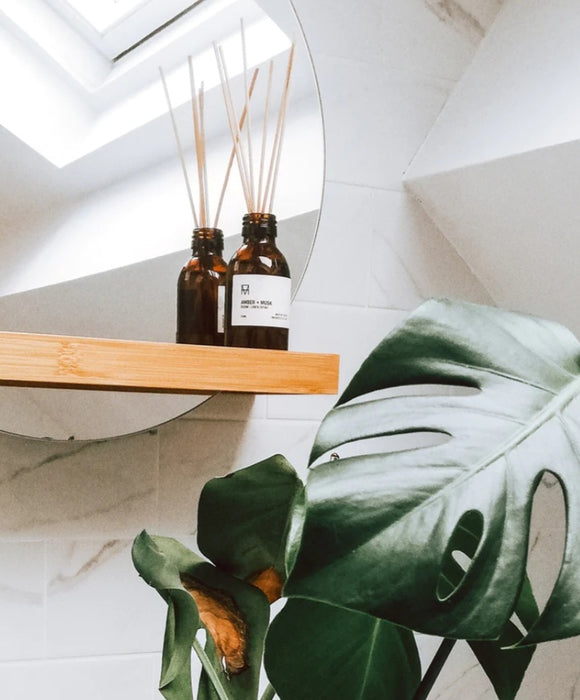 Handpoured scents prepared by Charley Frears in small batches in her home studio.  These are high quality products that are easy on the environment and create a luxury fragrance you can feel good about. 
Tobacco + Sweet Hay invokes images of the bustling markets of Morocco, smokey incense & tobacco pipe.
White lavender, sage, honey & tobacco leaf.
Reed diffusers come in apothecary-inspired glass bottles with natural fibre reeds and gift boxed in recycled Kraft packaging. Low-maintenance scent throw, all day long. Flip the reeds every so often to refresh the scent.  Lasts 2-3 months. Keep out of direct sunlight and away from heat sources.
All HM Candle Co products are vegan, cruelty-free, phthalate & paraben free