DIY Wee Hoose Kit - Bothy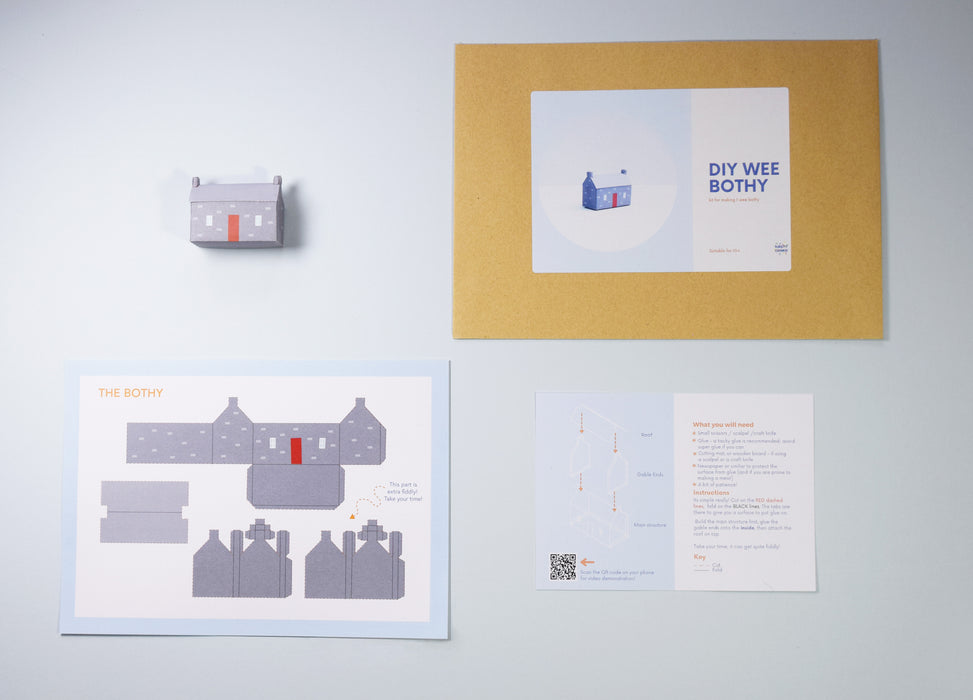 A crafty wee number from our local paper wizard Kirsty who creates and makes at her studio in Oban.  This is a kit for you to make your very own bothy to match Kirsty's own 3d creations.  A fun activity for kids and adults alike.  Recommended for age 10+.   Just need scissors and glue and your best making hands.   A lovely gift and memento of travels to the highlands.
Packaged in Kraft envelope with instructions as shown.