Natural Beeswax Dining Candles - Pair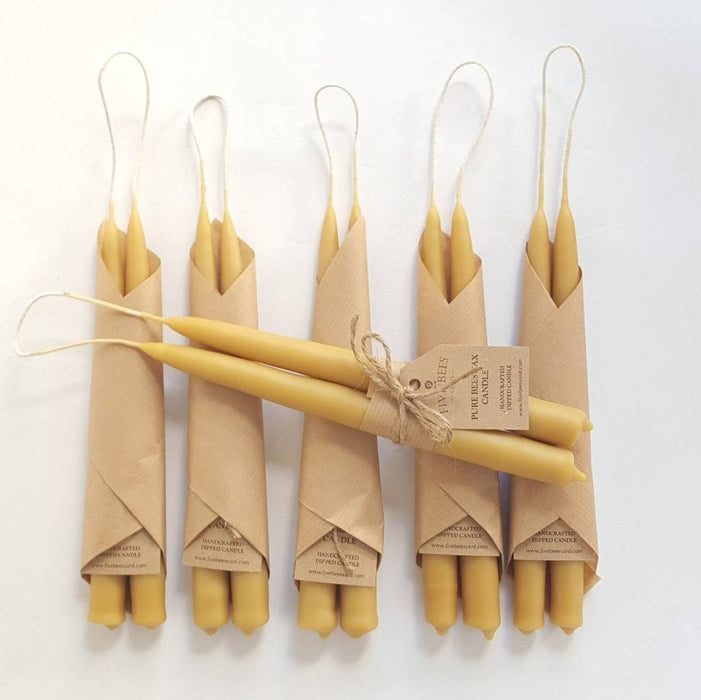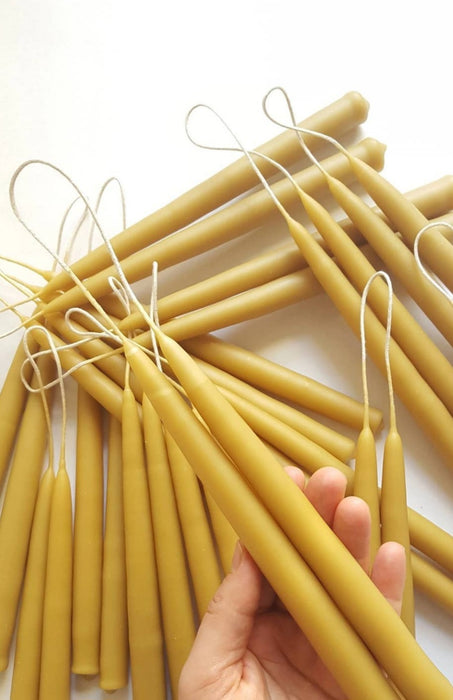 A set of 2 taper dining candles made of real, natural beeswax, no synthetics.   Made by third generation beekeepers in Hertfordshire using an ancient hand-dipping technique without moulds.
100% natural raw beeswax with unbleached cotton wick.  Candles may vary slightly due to the handmade nature of this product.

Weight: 130 g (4.59 oz) 
Dimensions: 21 x 4 x 21 cm (8.3 x 1.6 x 8.3 in)