Scottish Pickled Hot Roots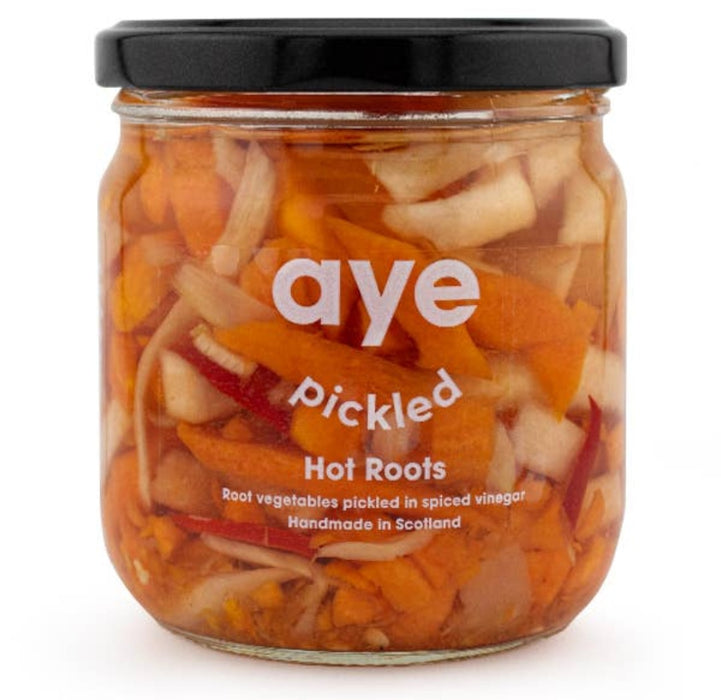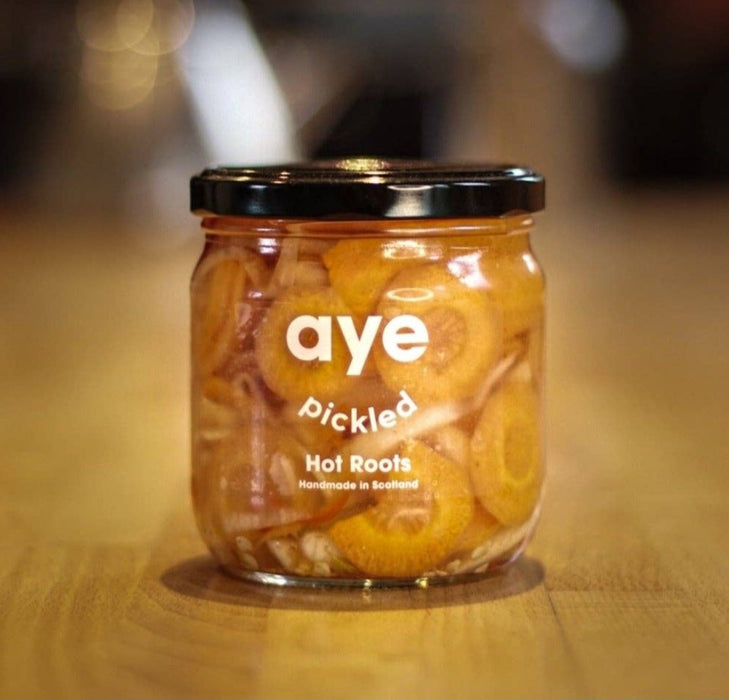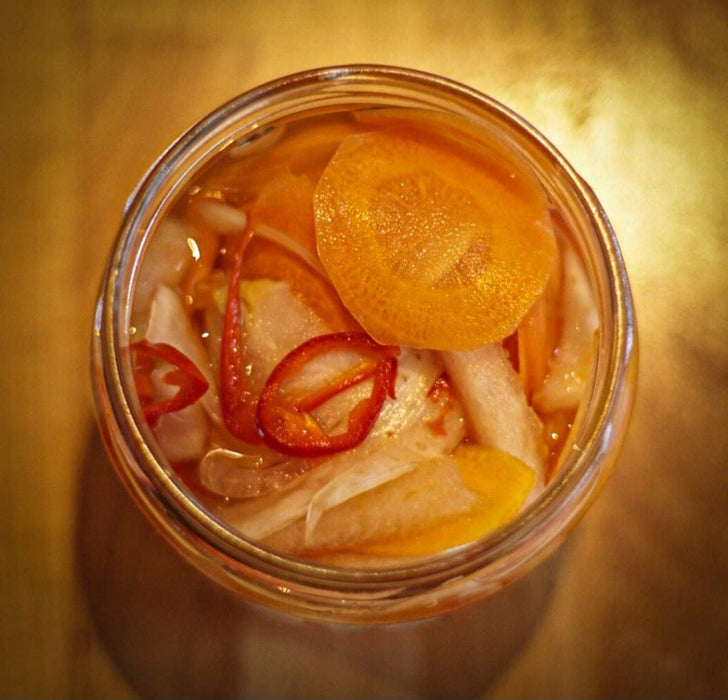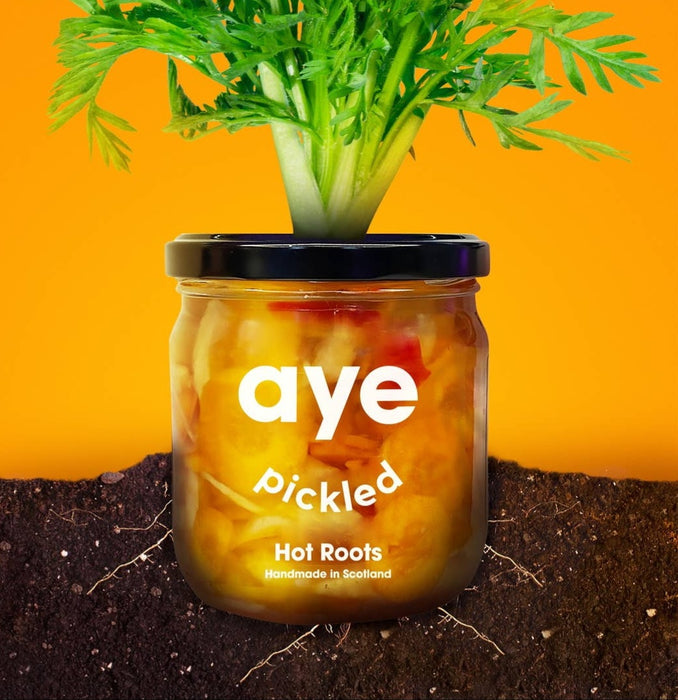 These root veggies have had a magical makeover! They're sweet, crunchy and hot, but not hot-hot. They are perfectly suited to Vietnamese Banh Mi but are also great served with steamed rice, grilled meat, or in a salad.  These make a wonderful addition to charcuterie plates, graze tables and cheese platters.  Ingredients sourced as locally as possible. 
Aye Pickled is an award winning family business based in Edinburgh specialising in gourmet pickles and live cultured ferments made by hand, using traditional techniques.  A vibrant, bold and innovative brand.
Ingredients: Vinegar, Carrots, Mooli, Sugar, Fennel, Red Chilli, Salt, Yellow Mustard Seeds, Coriander Seeds, Black Peppercorns. • Shelf life: 12–24 months