Salted Hot Chocolate - 68% Dominican Republic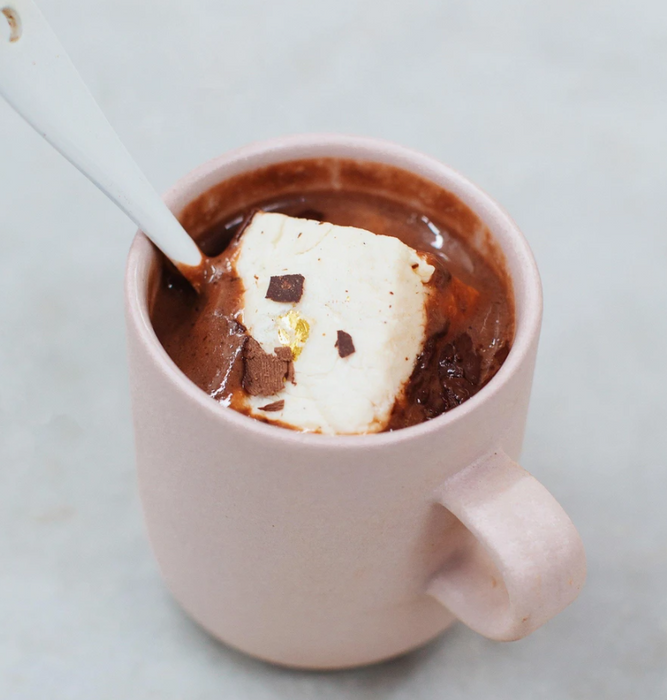 Salted hot chocolate from Bare Bones, Glasgow celebrating the detail and nuances of cacao from bean to cup. Handcrafted in micro-batches using bean to bar chocolate, from single-origin Dominican cacao and stone-ground Maldon sea salt.  Rich in caramel tones and delicate nutty flavours – working very well with cows milk, oat milk and other alternatives. It displays the natural complexity of the cacao without additives, flavourings or excess sugars. 
Recipe card included with hot chocolate. 
Ingredients: Cocoa beans*, raw unrefined cane sugar*, cocoa butter*, Maldon sea salt*.  *Organic. 
Vegan Friendly
May contain traces of milk, nuts and gluten.
No additives. No emulsifiers. Just the Bare Bones. 
Compostable, plastic-free pouch. 

250g bag