Stoneware Spoon Rest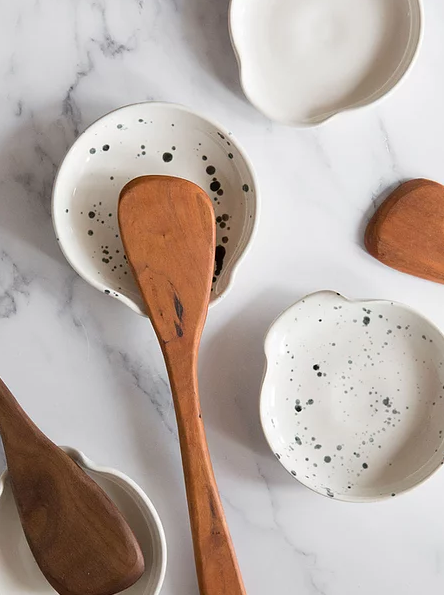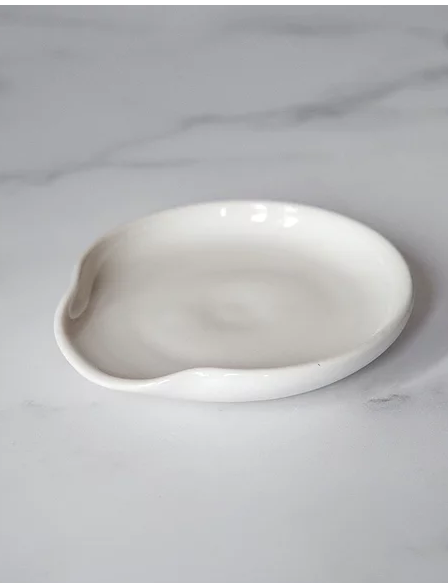 A fantastic addition to any kitchen to keep your work surface clean while you cook.  Handmade by Chris at his pottery studio in Ayrshire.
Available in a white or speckle glaze.
W13 x D13 x H2.5cm approx.
Dishwasher safe and food safe though washing by hand is best.