Unblended Premium Olive Oil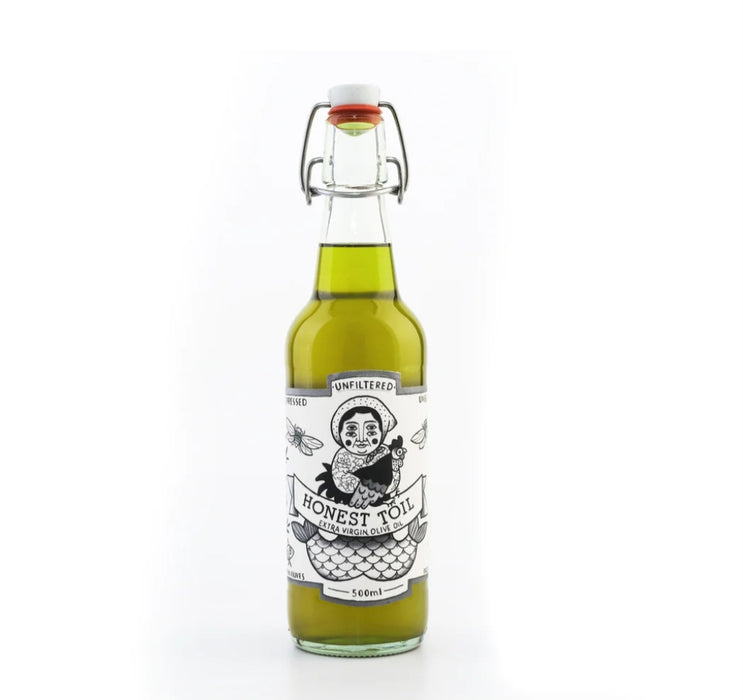 Cold pressed extra virgin olive oil from the November 2022 harvest.  We can testify that you certainly taste the difference.   Ideal for dipping and dressing. 
Small batch production  from Tom and Juli's own olive grove. Working with other small holders they use the local village olive press avoiding all forms of mechanisation.  The owners have direct control over the entire production process from picking to pressing and packing keeping sustainability at the core of their project.   No industrial machinery is used and the tree and surrounding wildlife are protected.
500 ml of unfiltered and unblended oils using Greek Koreneiki olives.
A foodlover's dream ingredient and perfect gift.  Why not pair with one of our food related Do Books?
Presented in a glass swing top bottle with illustrated label.