Knots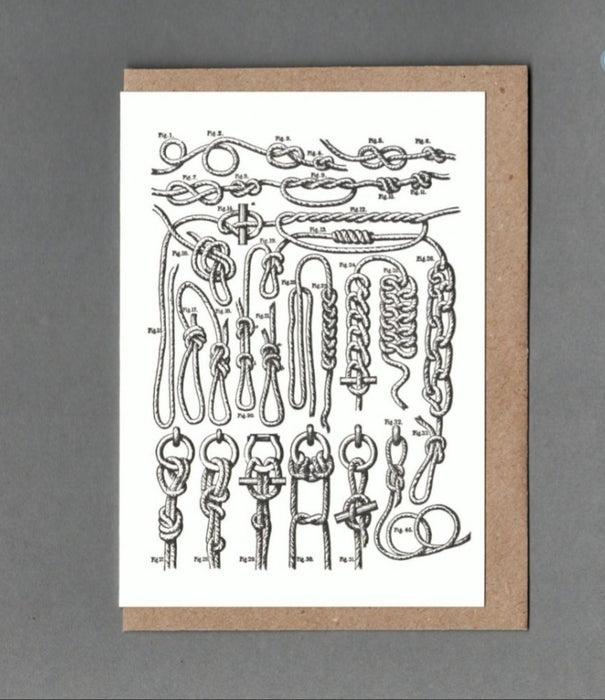 Knots
Glasgow based designer Rhian has scoured the archives at The National Museum of Scotland to bring us some amazing historic visual references such as this! From The Book of Knots, being a complete treatise on the art of cordage. Illustrated by 172 diagrams showing the manner of making every knot and splice.
Letterpress card printed in small batches on an antique press using ecologically sound paper, milled in the UK. A6 card (10.5 x 14.8cm) with brown kraft envelope.
These cards look great when framed. A selection of other cards from this designer are available under separate listings.