Scotia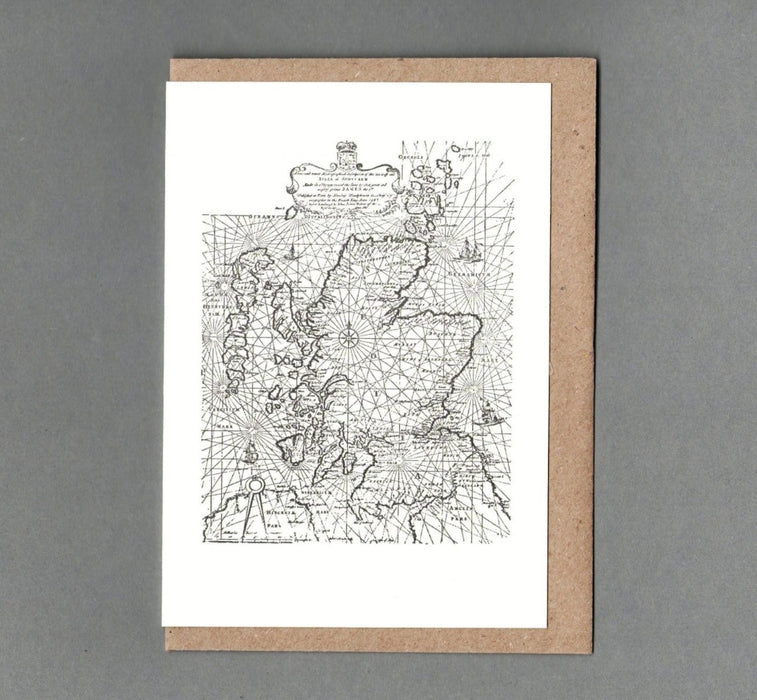 Devised and printed by Rhian at her Glasgow print studio using her signature archival material this is Scotia: a true and exact Hydrographical description of the Sea coast and Isles of Scotland.
Letterpress card printed in small batches on an antique press using ecologically sound paper, milled in the UK. A6 card (10.5 x 14.8cm) with kraft envelope.
Looks excellent mounted and framed.