Wooden Triangle Earrings - Plum/Ice Blue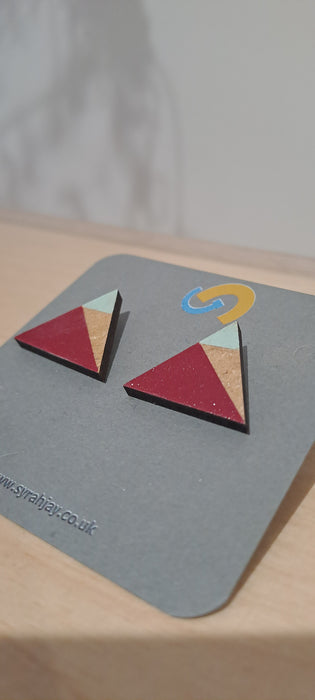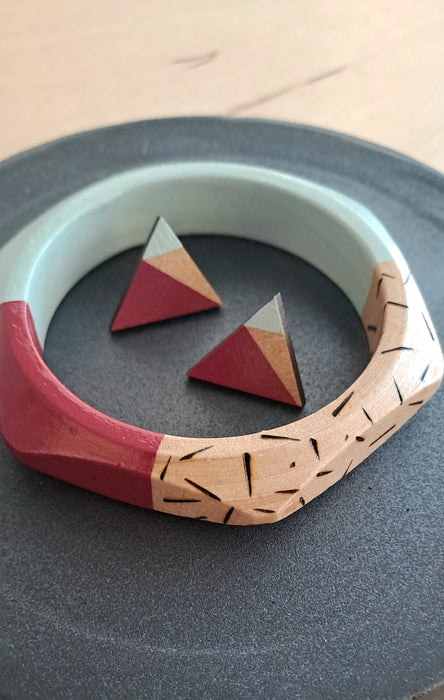 Handmade by Sarah at her jewellery studio in Fife using our bespoke colour palette for A/W 2023 and our favourite geometric pattern. A lovely collboration tying in with our in store colours for this season.we have some co-ordinating pieces to match alongside in the form of brooches, bangles and component necklaces. Each piece sits perfectly in its own right. Also available in mustard and black. Listed separately.
Painted wood. Zinc free posts covered with silver plate.